Turning Data into Decisions
The Decision Support & Informatics (DSI) team at GCFSI understands that data is of little use on its own. It must be integrated, standardized, and accessible to be understood and used to make better decisions. 
---
Led by Dr. Pouyan Nejadhashemi, an associate professor in the MSU Department of Biosystems and Agricultural Engineering and Department of Plant, Soil and Microbial Sciences, DSI can take hundreds of gigabytes of raw data from numerous sources and convert it into useful maps and visuals to aid in decision-making.
Making Data Accessible
Through DSI's unique overlay system and drag-and-drop function, users are able to take massive amounts of non-aggregated data and display them in a meaningful way that can provide decision support, reveal new information to researchers in an entirely new way, and create a multidisciplinary network of food system problem-solvers.
Diverse Team, Many Data Sources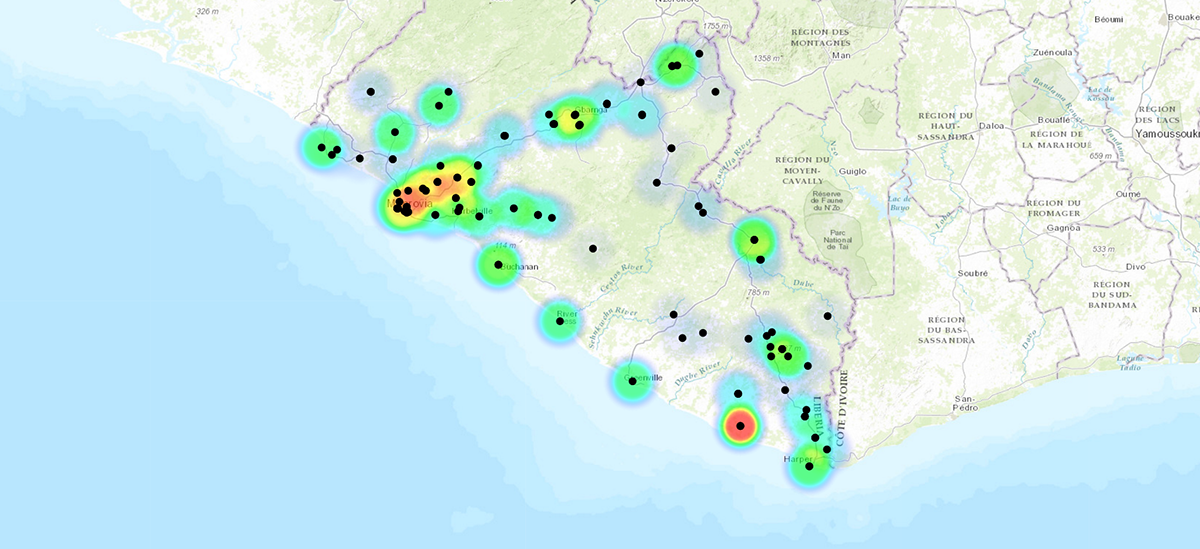 DSI has assembled a team of experts in data architecture, data delivery systems, geo-spatial analysis, and informatics to provide data and analytics support to researchers worldwide, from academia, the private sector, local governments, and NGOs.
DSI draws from multiple data sources, such as the World Bank, the United Nations, USAID, academia, and others to provide a robust information platform that includes tabular as well as geo-spatial data. This dataset currently covers nearly 10,000 national and subnational development and policy indicators and their attendant metadata. The DSI unit is building on this foundation through data sharing with USAID and HESN partners and is integrating data from across the GCFSI spectrum.
For more information about DSI, contact lead faculty member Pouyan Nejadhashemi at 517-432-7653 or pouyan(at)msu.edu, or visit dsiweb.cse.msu.edu.