Building Market Linkages: A Mobile Marketplace for Smallholder Farmers in Uganda
Leveraging the recent ubiquity of cell phones in Uganda, this innovation grant project aims to use a combination of contracting and information technologies to help provide greater market access and integration for farmers, as well as increase revenue.
---
Project Team: Craig McIntosh, UC San Diego; Paul Gertler, UC Berkeley; and Lauren Falcao, PhD candidate at UC Berkeley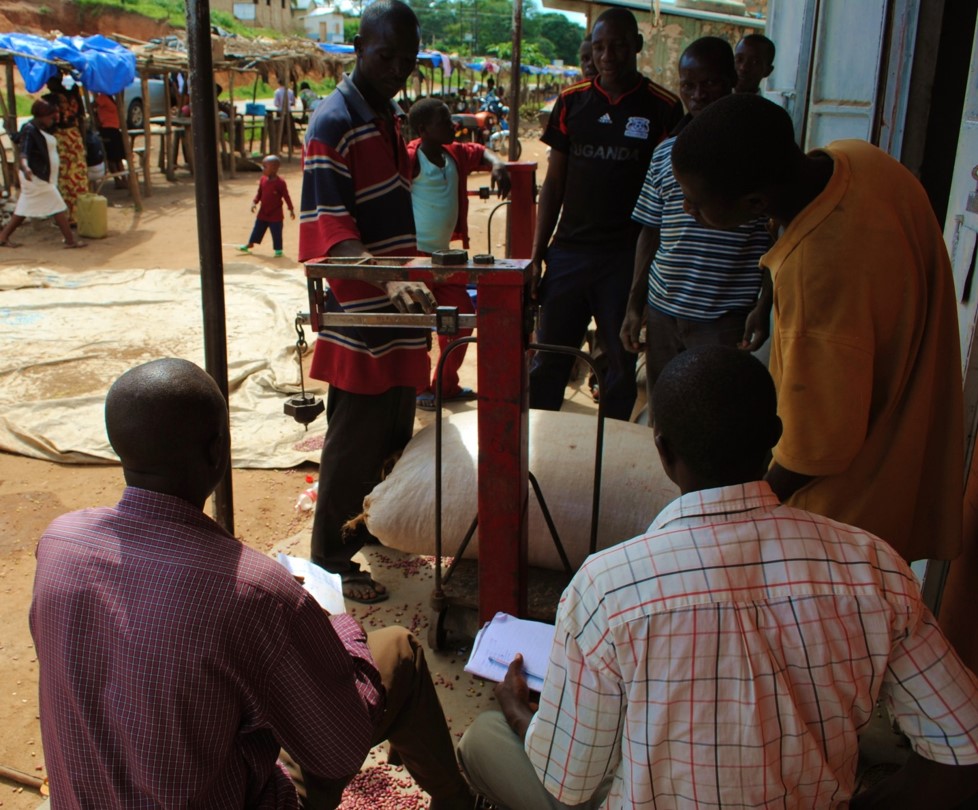 Ugandan agricultural markets are highly segmented. Poor information, a lack of working capital for intermediaries, and transaction risk result in a large number of intermediaries along the supply chain and prices that are highly variable across both space and time. This has potentially severe welfare costs in numerous dimensions: farm-gate prices are depressed on average, consumer prices in urban areas are high on average, and prices are highly volatile in the face of local production shortfalls.
Leveraging the recent ubiquity of cell phones in Uganda, this innovation offers a combination of sophisticated contracting and information technologies aimed at providing greater market access and integration. At its core is Kudu, a mobile marketplace that links farmers and buyers of their produce using a simple interface accessible by non-smart phones.
This marketplace is supported with on-the-ground services provided by AgriNet, a well-established and highly reputable private sector brokerage firm. AgriNet has established local agents in-village who have access to lines of credit to facilitate bulk sales on the platform and insurance products to reduce transaction risk to buyers.
Finally, this suite of services is complemented with a massive price information collection and dissemination exercise, in which all actors in the system—farmers, local agents, and buyers—receive price information from local and national markets every two weeks. This innovation is being evaluation using a large-scale randomized control trial covering 12 percent of Uganda. If it is found to be effective, the team hopes to pursue a national rollout of this set of highly scalable technologies.