To ignite practical application of innovative solutions to the world's food security challenges, GCFSI focuses on research storytelling. Through the Translational Scholars Corps and the Food Fix, GCFSI provides researchers with training, tools and a forum to tell the story of their findings to policymakers, government leaders, and the public. 
GCFSI's Translational Scholars Corps program teaches both students and researchers how to take highly complex research projects and communicate them to general audiences through articles, videos, blogs and podcasts.
Some are researchers. Others are communicators. But, what every student in the GCFSI Translational Scholars Corps understands is that the ability to communicate a research story is nearly as important as the research itself.
Led by renowned environmental journalist and MSU professor David Poulson, TSC students are expertly trained to take highly complex research projects and communicate them to general audiences. By creating video documentaries, podcasts, blogs and articles, the TSC team makes abstract research and theory practical and relevant to decision-makers, policy-makers, funding agencies, government leaders, and the general public.
This project also benefits Malawian students and faculty at the Lilongwe University of Agriculture and Natural Resources, providing them with training in agricultural reporting and videography.
If you are interested in becoming a part of the TSC team, if you have a research story to tell, or if you're a researcher who needs help telling your research story, contact David Poulson at 517-432-5417 or poulsondavid(at)gmail.com.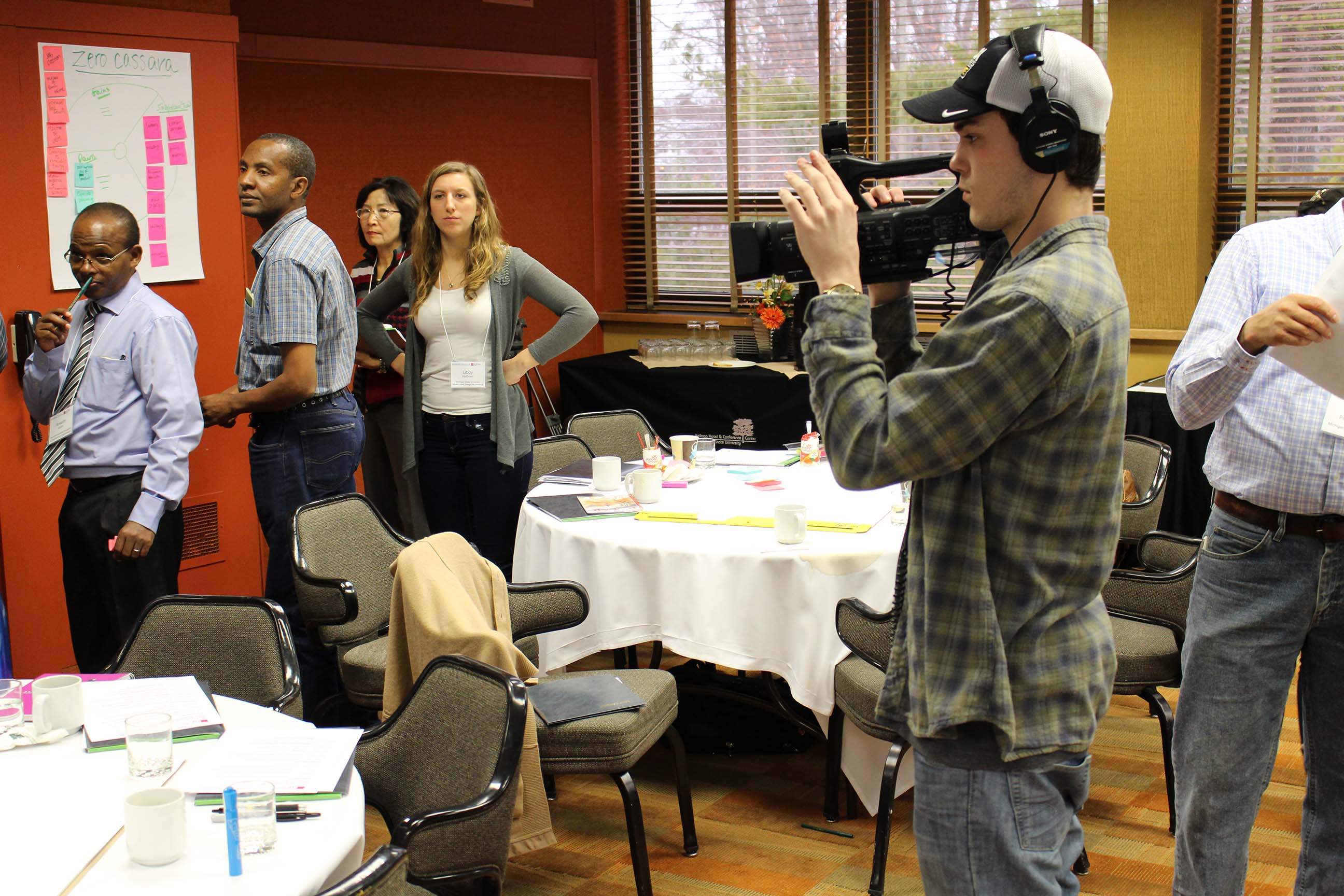 The Food Fix, which refers to the "fix" the world is in as it struggles to feed a growing population and to the "fix" that innovators pursue to meet that challenge, is also the name given to the TSC multi-media website, which contains videos, podcasts, and written stories on GCFSI's center-led projects and grantee innovation activities, as well as topics including, biofuels, natural pest management, and radio-frequency ID tags to reduce food spoilage.
To contact the Food Fix, email msufoodfix(at)gmail.com.